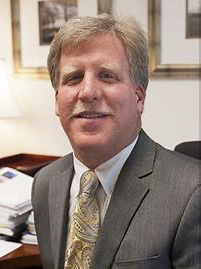 Steve Shelow is the director of Penn State's Justice and Safety Institute (JASI), overseeing a full range of law enforcement and criminal justice training programs firmly rooted in the values of integrity, respect, responsibility, and discovery.
After nearly three decades serving the Penn State University Police in multiple supervisory, management, and executive roles, Steve understands that truly successful law enforcement is a product of effective training. He places an emphasis on creating a framework that allows law enforcement and justice professionals to evolve with the changing demands of policing.
Steve attended the prestigious FBI National Academy in Quantico, VA, in 2001, and earned his bachelor of science in administration of justice and master of public administration from Penn State.