JASI was formed in 1971 to meet the professional development needs of law enforcement and public safety professionals. Since then, hundreds of municipal, county, state, and federal police agencies have entrusted JASI to train thousands of law enforcement professionals.
Today, under the leadership of director Steve Shelow, the JASI training portfolio also includes the Pennsylvania Child Support Enforcement Training Institute (PACSETI) and the Pennsylvania Sheriff and Deputy Sheriff Training Program.
JASI partners with Penn State Harrisburg and the Penn State Justice Center for Research to provide justice-related training, education, and organizational development to government agencies, private firms, and communities.
I have taken many classes, but this was by far the best I have ever taken in my life. The instructor was excellent! He truly cared about the students and material.
Leadership
Steve Shelow, Director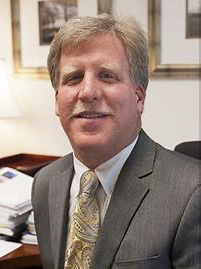 Steve Shelow is the director of Penn State's Justice and Safety Institute (JASI), overseeing a full range of law enforcement and criminal justice training programs firmly rooted in the values of integrity, respect, responsibility, and discovery.
After nearly three decades serving the Penn State University Police in multiple supervisory, management, and executive roles, Steve understands that truly successful law enforcement is a product of effective training. He places an emphasis on creating a framework that allows law enforcement and justice professionals to evolve with the changing demands of policing.
Steve attended the prestigious FBI National Academy in Quantico, VA, in 2001, and earned his bachelor of science in administration of justice and master of public administration from Penn State.