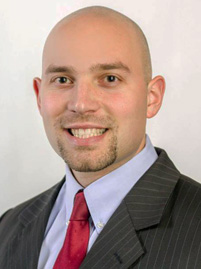 Benjamin H. Sites is a sergeant with the Franklin County Sheriff's Office. Benjamin received a bachelor of science in history from Shippensburg University, and in 2011, joined the Franklin County Sheriff's Office as a deputy, graduating from the Pennsylvania Sheriff's Academy with honors that same year.
While employed as a deputy, Benjamin served on/with the United States Marshal Task Force and Franklin County Drug Task Force and is an in-house instructor for firearms, TASER, RACC systems, and court security. Benjamin teaches topics such as court security, firearms, prisoner transport, vulnerability assessment, and high impact supervision. Promoted to the rank of sergeant in 2014, he currently oversees the Sheriff's Office's field operations, property and evidence, and in-house training. Benjamin currently participates on county-wide committees such as the STOP grant, CJAB, First Contact, Depression Task Force, Wellness Committee, Court Security Committee, and the Overdose Taskforce.
In 2018, Benjamin graduated from Shippensburg University with a master of public administration. He has had two professional articles published, one by Calibre Press and one by Law Officer.
Upcoming Courses
No courses are currently scheduled with this instructor.