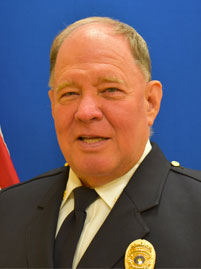 Leo Sokoloski has been a  JASI instructor since 2005, teaching High Impact Supervision, Police Executive Development (POLEX), Police Supervisory In-Service Training (POSIT), Budgeting, Grant Writing, and Field Training Officer.
Leo was the chief of police in the town of Bloomsburg and the chief of police at Bloomsburg University. He now serves as the director of police for Commonwealth University, which includes Bloomsburg, Lock Haven and Mansfield Universities.
Sokoloski earned a bachelor of arts in criminal justice from King's College and completed credits toward an advanced degree in criminal justice at Marywood University. He also completed police courses at the University of Louisville and Penn State, and he is a graduate of the FBI National Academy in Quantico, Virginia, and the FBI Law Enforcement Executive Development program at Princeton University.
Upcoming Courses
No courses are currently scheduled with this instructor.