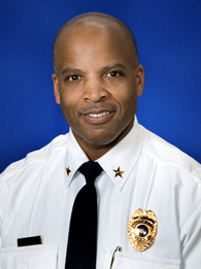 Mark E. Talbot Sr. is the chief of police for the Norristown Police Department, in Norristown, Pennsylvania. He has more than 30 years of law enforcement experience, serving a number of roles for different agencies, including state agency director, police chief, deputy police chief in charge of operations, vice and narcotics commander, detective sergeant, patrol sergeant, field training officer, patrol officer, and corrections officer.
Mark has experience and expertise in the areas of policing strategy and tactics, performance management, evidence-based policing, motivation, and leadership. Mark holds a bachelor of science degree in organizational leadership from Penn State and is a graduate of the Senior Management Institute for Policing in Boston, Massachusetts.
Upcoming Courses
No courses are currently scheduled with this instructor.