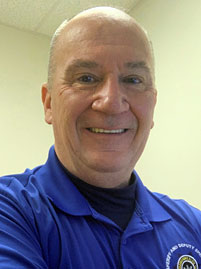 Paul Banach retired as a lieutenant from the Monroe Township, New Jersey, police department after nearly 30 years of service. Paul served as the agency training officer and worked as a detective for twelve years. He also served as the law enforcement coordinator for the Monroe Township Office of Emergency Management.
Paul's training experience includes instructor and curriculum developer for the Pennsylvania Sheriff and Deputy Sheriff Training Program, where he specializes in patrol operations, use of force, and criminal procedure. Paul also served as the director of the Baltimore Police Department's Professional Development and Training Academy. Paul also worked with the State Department, Penn State, and the Moroccan National Police in developing training for first responders responding to terrorist events. His service in law enforcement and enforcement instruction totals more than 40 years.
Paul graduated with a bachelor of science in police science from John Jay College of Criminal Justice and holds a master's degree in administrative science from Fairleigh Dickinson University. He published "The Right Mindset for Ambushes: Listen to Your Gut Instinct" on policeone.com in 2016.
Upcoming Courses
No courses are currently scheduled with this instructor.