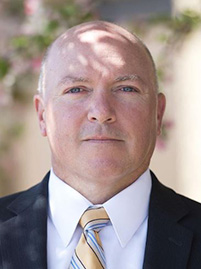 Steven Henry is the chief of police for the Bristol Borough Police Department in Bristol, Pennsylvania. Prior to serving in this role, Steven spent 30 years with the Toms River Police Department, serving in a number of positions, including police captain; lieutenant, special operations; and lieutenant, professional standards unit. He has been teaching with Penn State's Justice and Safety Institute (JASI) since 2006 and spent 20 years as a Police Academy instructor.
With more than 35 years of law enforcement experience, Steven has demonstrated expertise in criminal investigations, budgeting, incident command, supervision, patrolling, and human resources. He has been named American Legion Ocean County Officer of the Year and Ocean County Police Academy Instructor of the Year. He also received the Ocean County Prosecutor's Office Douglas C. King Award.
Steven holds a bachelor's degree in human services from Thomas Edison State College and a master's in public administration from Seton Hall University. He holds a post-graduate certificate in nonprofit and governmental leadership from Fairleigh Dickinson University and is a graduate of the FBI National Academy.
Upcoming Courses
No courses are currently scheduled with this instructor.