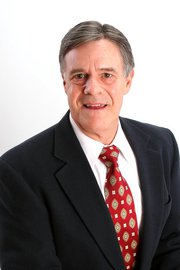 Ted Shumaker has spent more than 40 years in administration of corrections, probation and parole, law enforcement, and criminal justice planning and research. During his career, he has also designed, developed, and taught courses in law enforcement leadership skills, correctional management, and supervisory development.
Ted began his career as an officer in the U.S. Army Military Police Corps, where he was an instructor of leadership skills at the Military Police School. He also was the director of planning and research at the PA Department of Corrections and the executive assistant to four secretaries of the PA Department of Corrections.
His education includes a B.A. in criminology from Indiana University of Pennsylvania and an MPA from Penn State. He has also attended several courses in drug investigation and instructional development at the MP School and in change management and instructional development at the National Institute of Corrections.
Ted Shumaker was an excellent instructor with a wealth of knowledge in this subject. I really appreciated his critique and suggestions of not only my work, but I enjoyed listening to his critique of others.
Upcoming Courses