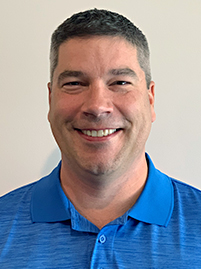 Tony Alsleben served the city of Allentown, Pennsylvania, for more than 19 years as a police officer. Prior to being appointed chief in 2018, he was the captain in charge of special events held in the city and served as the department's emergency management liaison. He also served as captain of patrol, captain of internal affairs, and field training program coordinator. During his tenure as captain and chief, he was the officer in command of several large-scale incidents, including natural disaster emergencies that required multi-agency planning and coordinated response.
Tony is a certified instructor for the Pennsylvania Municipal Police Officers' Education and Training Commission. He was the assistant director of training during the six years he was assigned to the Allentown Police Academy and instructed courses for new police recruits and tenured officers from police departments throughout eastern Pennsylvania.
Tony holds a bachelor of science in administration of justice from Penn State and is a graduate of the Northwestern University School of Police Staff and Command.
Upcoming Courses