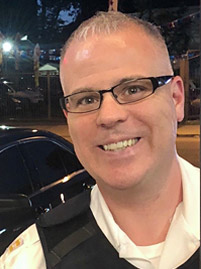 Donald Robertella is a retired captain with the Newark Police Department (NPD). He began his career in 1995 and rose through the ranks, working the final 10 years of his career as the NPD's training division commander.
While assigned to the training division, his many responsibilities included ensuring that the 1,000-plus members of the NPD received all New Jersey state–mandated training, such as Use of Force Training, Vehicle Pursuit Training, Firearms Training, and Recruit Training. During this time, Donald was also a police training commission–certified instructor, physical training instructor, and firearms instructor.
Donald currently works as the quality control/training manager for Gateway Group One, located in Newark, New Jersey. He is also proudly serving his community as a borough council member in Glen Gardner, New Jersey. Donald graduated Magna Cum Laude from Rutgers Newark College of Arts and Science, earning a bachelor of science in criminal justice with a minor in sociology.
Upcoming Courses
No courses are currently scheduled with this instructor.